Self-Service Business Intelligence (BI) Dashboards and Reports
Empower your teams to independently explore, analyze, and generate insights with data visualizations, interactive dashboards, and BI reports.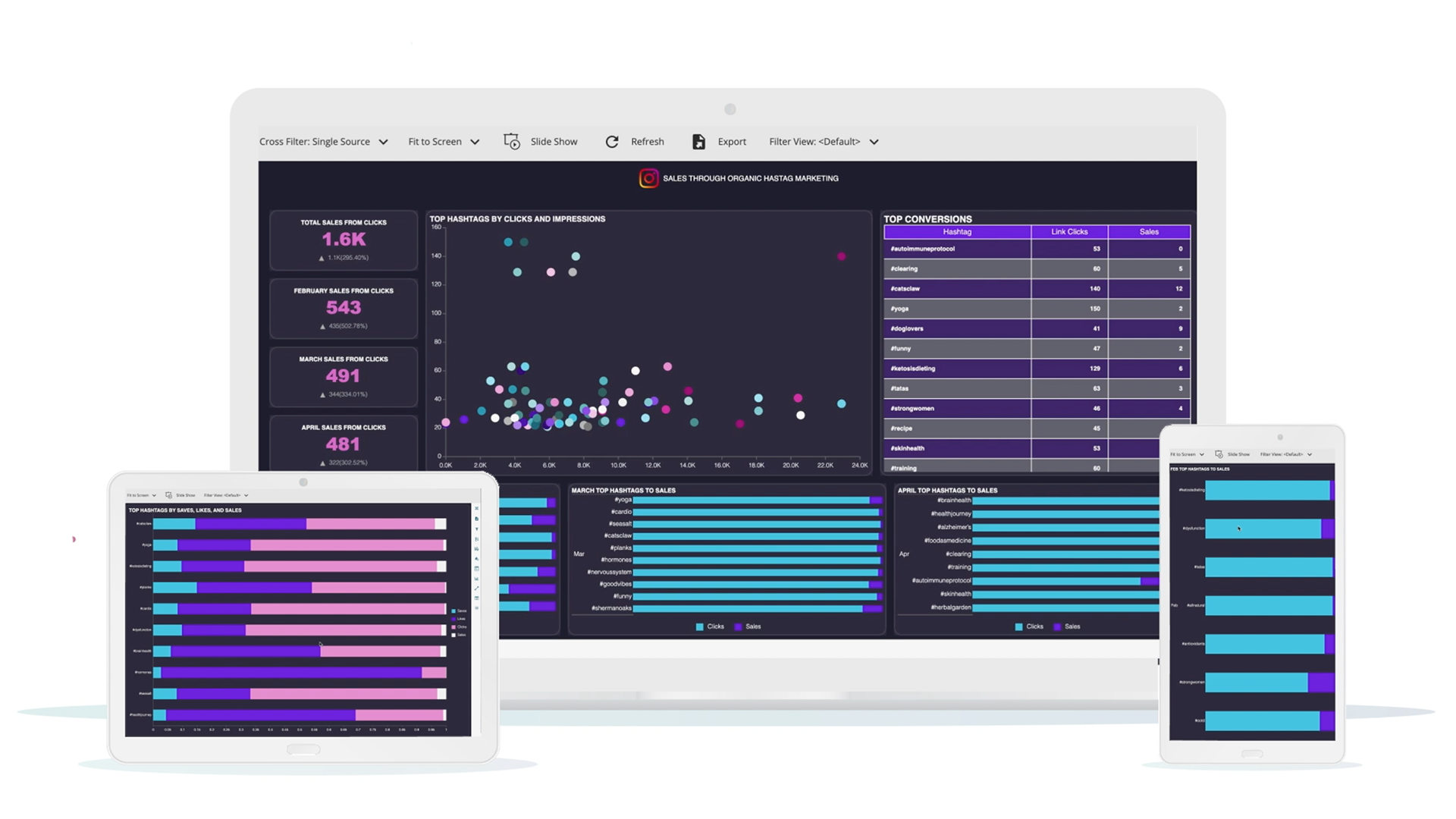 Save Time, Increase Confidence, and Maintain Security
Enable quick, data-driven decisions and offer every end-user (from code-first to code-free) the ability to create custom ad hoc reports and interactive dashboards securely with self-service BI. 
Faster Time to Insights
By eliminating data silos, empower every user to perform queries and generate their own custom reports and dashboards without assistance from IT.
Generate Ad Hoc Reports and Dashboards
Embed a suite of professional ad-hoc reporting and distribution tools into your business applications.
Extensible Security
Configure security rules so IT teams can easily manage roles, permissions, licenses, users, and security.
Eliminate Data Silos & Quickly Share Insights
Embedded, self-service BI brings disparate data sources together and combines them for easy analysis offering a single source of truth. 
Increase Productivity and Team Collaboration
Increase Productivity and Team Collaboration

Collaborate and share ad hoc reports and dashboards across the entire organization

Share data insights across teams and executive leadership

Build a variety of KPIs and dynamic report metrics, all from an embedded BI environment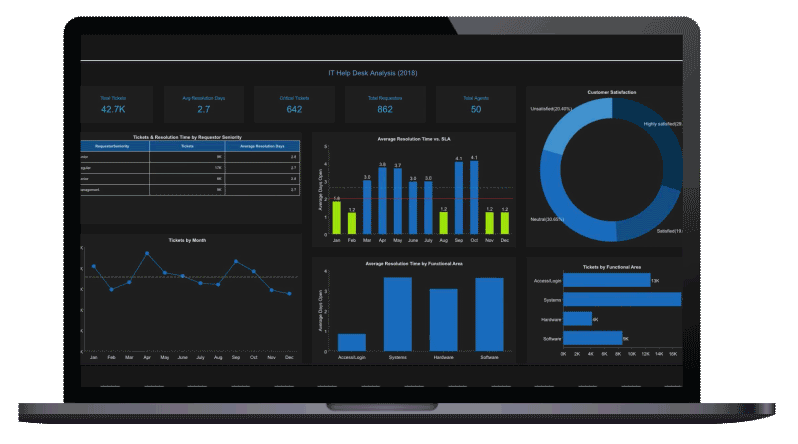 Create Confidently with Customizable, Responsive Viewers
Intuitive designers can be embedded and customized within .NET apps and all JavaScript frameworks for reports and dashboards.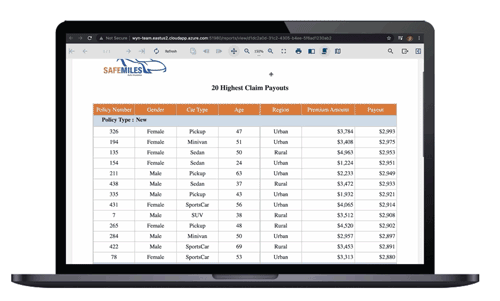 Ad-Hoc Reports & Dashboards
The Wyn Report Designer embeds a suite of professional ad-hoc reporting and distribution tools into your business applications.
Basic and advanced reporting mode available for technical and non-technical users
Drag-and-drop controls enable non-technical end-users to visualize, analyze, and distribute permitted data easily
Adhoc Expressions allow dashboard and report design to be more dynamic based on user usage and requirements
Maintain Governance and Security
Wyn provides extensible security to match your security, privacy, and data governance protocols.
Data Governance that Works for You
Role-based permissions assigned to employees based on their access authorization

Multi-level hierarchical security provides granular data control that offers another layer of privacy.

Built-in end-to-end security support for a variety of industry-standard protocols, including OAuth2, OpenID Connect, Active Directory, LDAP, and other federated security systems.

Built-in extensibility for the security module integrates with almost any authentication methodology or security system
Reduce and Maintain Your BI Costs
Embedding self-service BI within existing applications (that employees already use) saves the time, and the expense of building BI features internally.
Our unique licensing model allows you to embed Wyn in an unlimited number of applications and provide self-service BI to an unlimited number of end-users for a flat fee.
Wyn makes it easy for organizations to deploy self-service business intelligence features at a much lower cost (both initial and ongoing). 
Business Use Cases for Self-service BI
Business Users
Line-of-business users can compose simple dashboards, answer their own business queries and create simple reports without the need for IT intervention.
Executive users
Regardless of industry, the C-suite can gain insight into overall performance by drilling down into the data and using visualizations to make more informed decisions.
Manufacturing
Manufacturing dashboards can help users route materials through the supply chain based on factors such as traffic and weather.
Finance
In banking and finance, self-service BI can be used for credit scoring, churn management, identifying high-net customers, and preventing fraud.
Marketing
Marketers can use visualizations to understand consumer behavior and better target their marketing campaigns.
See What our Customers are Saying:
Industry Awards and Recognitions: