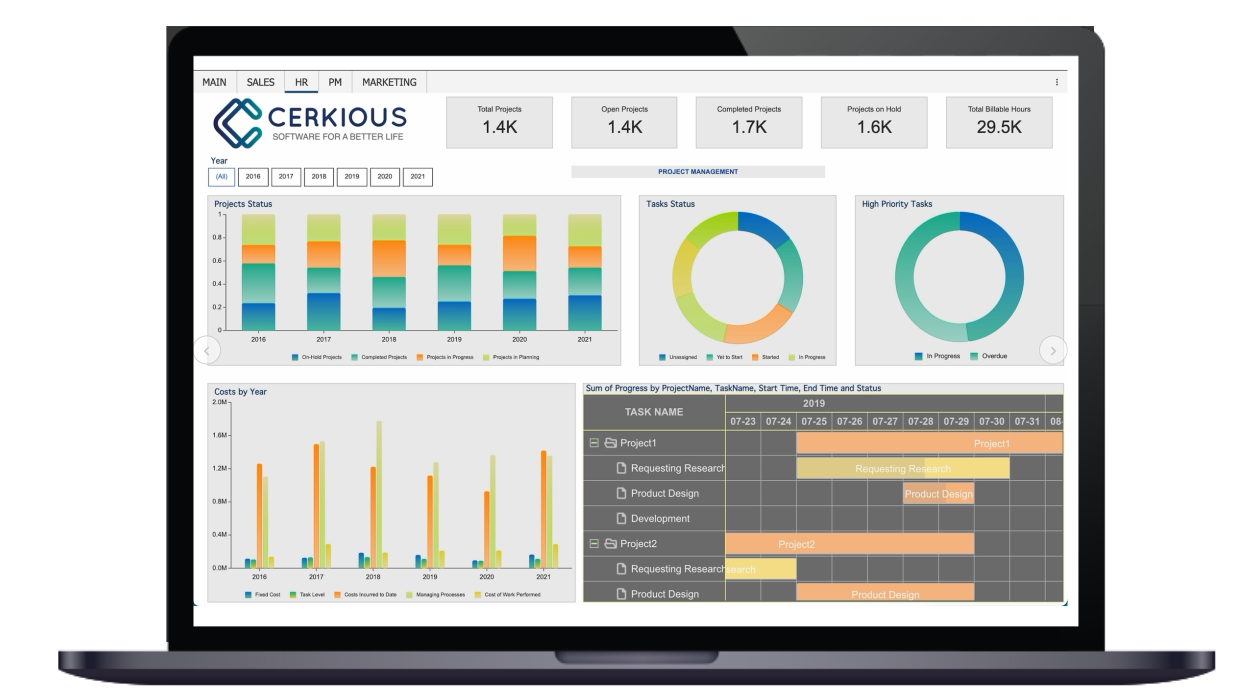 Embedded Business Intelligence
Provide self-service capabilities for your end-users and leverage analytics as part of your standard workflow, enabling more data-driven decisions to be made.
Wyn's BI reports and real-time dashboards seamlessly embed within your own applications.
BI Insights for All
Embed ad-hoc reporting, interactive dashboards, and distribution tools into your custom business applications.
Self-Service Reporting
Easy to use designers and interactive viewers for technical and non-technical end-users.
Customize, Integrate, and Save
White-label and customize our themes and styles to match your corporate brand style, all while saving money
Seamlessly Embed Business Intelligence
Designed for embedded BI, Wyn provides ad hoc reporting, interactive dashboards, scheduling, and distribution tools within any internal or commercial app.
Lightweight Server Architecture
Wyn's versatile platform offers flexible deployment and integration. Wyn's open API integrates with any commercial or internal application. 
Embed inside customized .NET apps as well as JavaScript frameworks (Angular, React, Vue)

Embed via Rest API and DIV

Supports OEM installation and embedding

Integrate with development platforms such as Java, PHP, and .NET through GraphQL API
Interactive Dashboards
Analyze data and deliver actionable information with multi-dimensional dynamic analysis and intelligent drilling.
Analytic Expressions are user friendly and have built-in analytic functions for RFM, correlation analysis, financial functions, and more.
Powerful BI Reporting Module
Streamline your operational and transactional reporting processes. Leverage Wyn's powerful and fast reporting engine to develop complex interactive reports.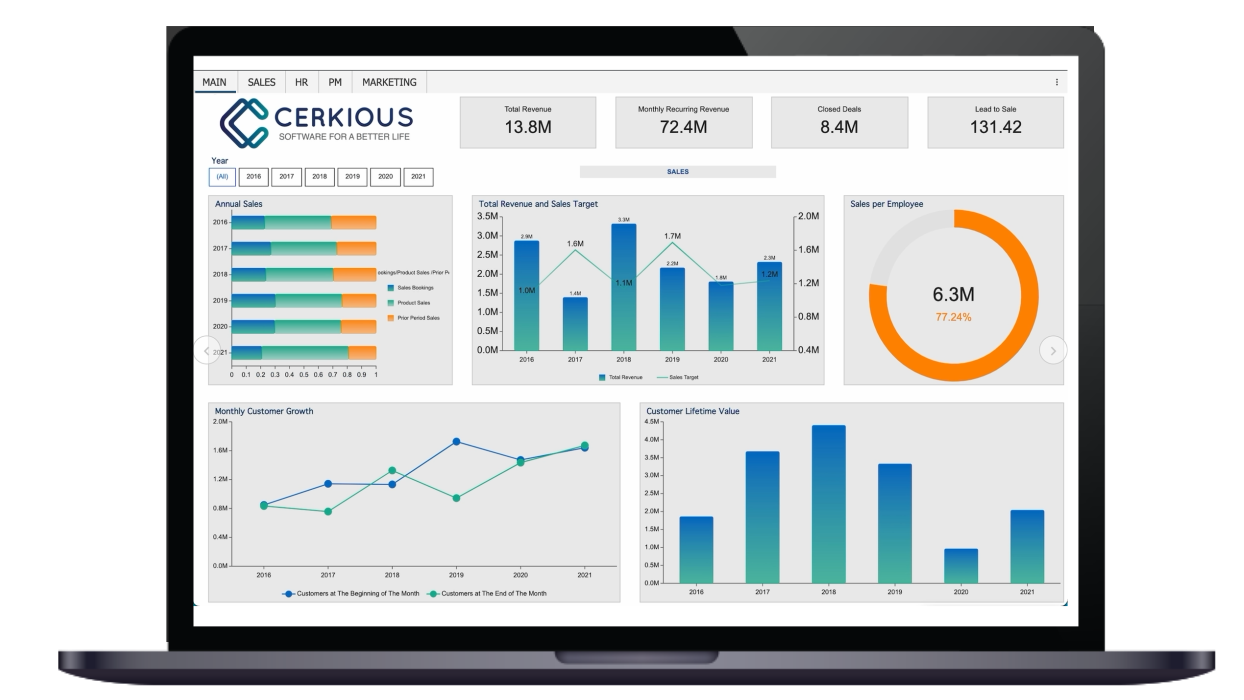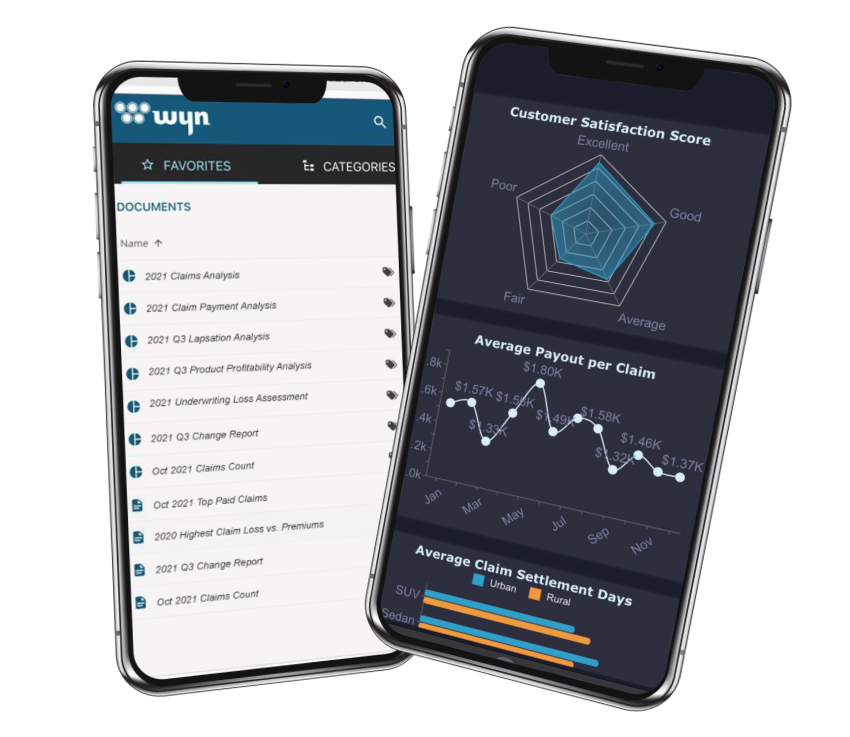 Save Time and Optimize Resources
With self-service BI, eliminate your dependence on the IT departments and data analysts. Self-service BI allows every end-user (from code-first to code-free) to:  
Create custom ad hoc reports and interactive dashboards

Run their own queries and create their own reports

Go from data to insights quickly

Feel empowered to pull data and confidently make decisions
Embedded BI Built for Custom Applications
Wyn Enterprise offers features that makes embedding business intelligence easy and cost effective.
White-label Solution
Completely customizable, embed as a portal in your application to provide your users the ability to easily create, design, share, export, and distribute dashboards and documents.
White-label reports and dashboards as part of your own app

Wyn has an open API to integrate with any commercial or internal application

End-users will not know where your product ends and Wyn begins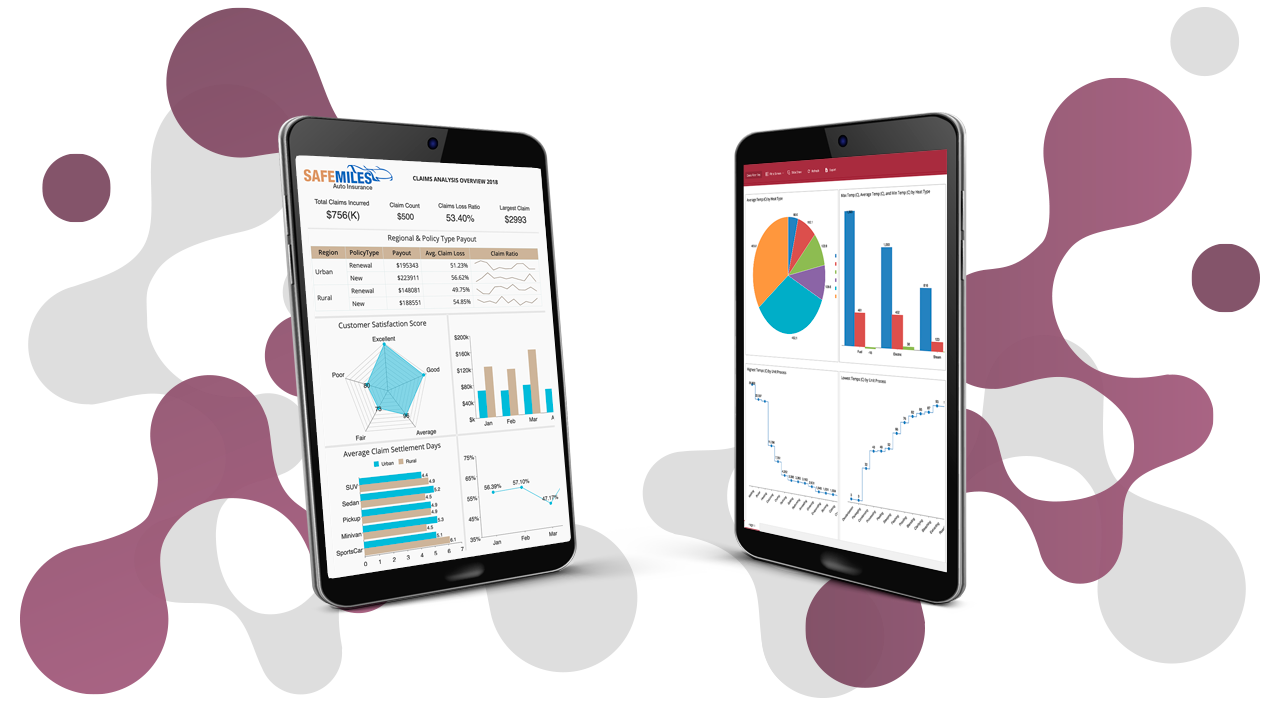 Built-in Multi-tenant Support
Manage your BI resources and data across all your customers from a single environment.
Reuse Wyn Enterprise's comprehensive functionality across all of your tenants without any per-user fees

White-label to integrate with tenant-specific UI portals to align with custom style guidelines

Included extensible security and role-based permissions
A Scalable Architecture
From a single Wyn licensed server, an organization may embed Wyn Enterprise in an unlimited number of applications with an umlimited number of end-users. Server-based licensing allows you to: 
Scale your business and the user base - with no additional cost

Have the lowest total cost of ownership (TCO) for an embedded BI platform
Seamless Transition
For users using Wyn that may not be familiar with a BI tool or who may have never used one, there are many features that ensure they are successful.
Dashboards
setParameter Method for custom visuals to interact with dashboard settings/slicers offers users a truly tailored exploration experience

Jump-To functionality in a DIV based embedded dashboard/scenario empowers users to navigate through insights with unmatched fluidity.
Reports
Options for customizing the functionality available in the Designer and Viewer ensures users are creating well designed reports

API options for embedded Viewer and Designer component enables deeper integration and manipulation
Additional Embedded BI Resources
See What our Customers are Saying:
Industry Awards and Recognitions: