The Wyn Difference
Wyn Enterprise is a real-time BI solution that empowers you to visualize data fast and make smarter decisions.
The difference is in the simple, transparent licensing model that accommodates business growth.
No per-user fees 

No data limitations

Low total cost of ownership
Try Wyn for Free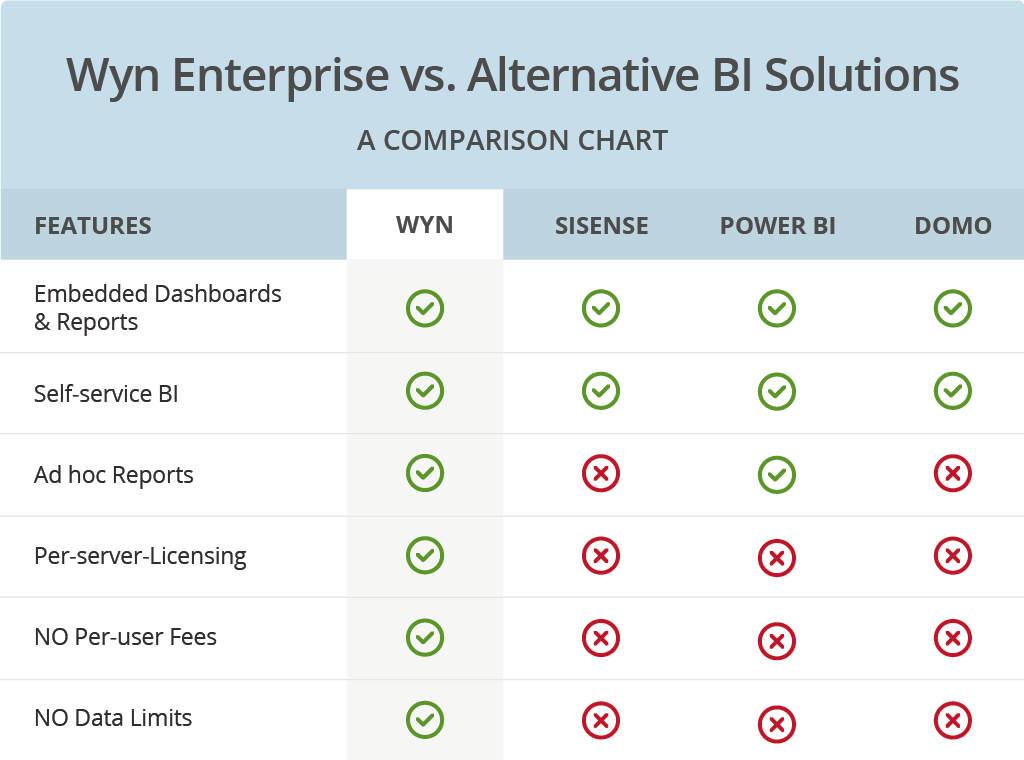 A Scalable Embedded BI Platform Without Hidden Costs
Whether it's your enterprise business or your commercial SaaS application, Wyn empowers your users with a seamless business intelligence solution.
Flat-fee Pricing
Scale your app and user base without additional costs resulting in limitless growth.
Self-service BI
Visualize, analyze, and distribute permitted data easily with self-service BI.
Dashboards & Reports
Empower teams to answer questions and drill down on data.
A Simple & Scalable Licensing Model for Limitless Growth
Say Goodbye to User Fees. Self-service BI and reporting with a flat-fee licensing model allow Wyn Enterprise to have the lowest cost for an embeddable BI platform.
Review full product comparison → 
Maintain Your Budget with a Scalable Licensing Model. As your business or application grows, your total cost of ownership remains consistent - even as you scale up in users, data sources, and load-balancing servers. 
Learn more about server-based licensing →
Native Multi-tenant Support. Built-in support for multi-tenancy enables you to reuse Wyn Enterprise's comprehensive functionality across all of your tenants without any per-user fees. 
Discover the benefit of multi-tenant support →
Increase Collaboration & Productivity with Self-service BI
Empower Employees. Foster a data-driven culture where the everyday user has access to on demand data that is needed to make influential decisions. 
Designed for Self-service BI. Find easy-to-use web-based dashboard, report designer, and interactive viewers for both technical and non-technical end-users. 
Save Time with Self-Service BI. With self-service BI, you can eliminate your dependence on the IT departments and data analysts resulting in accelerated results.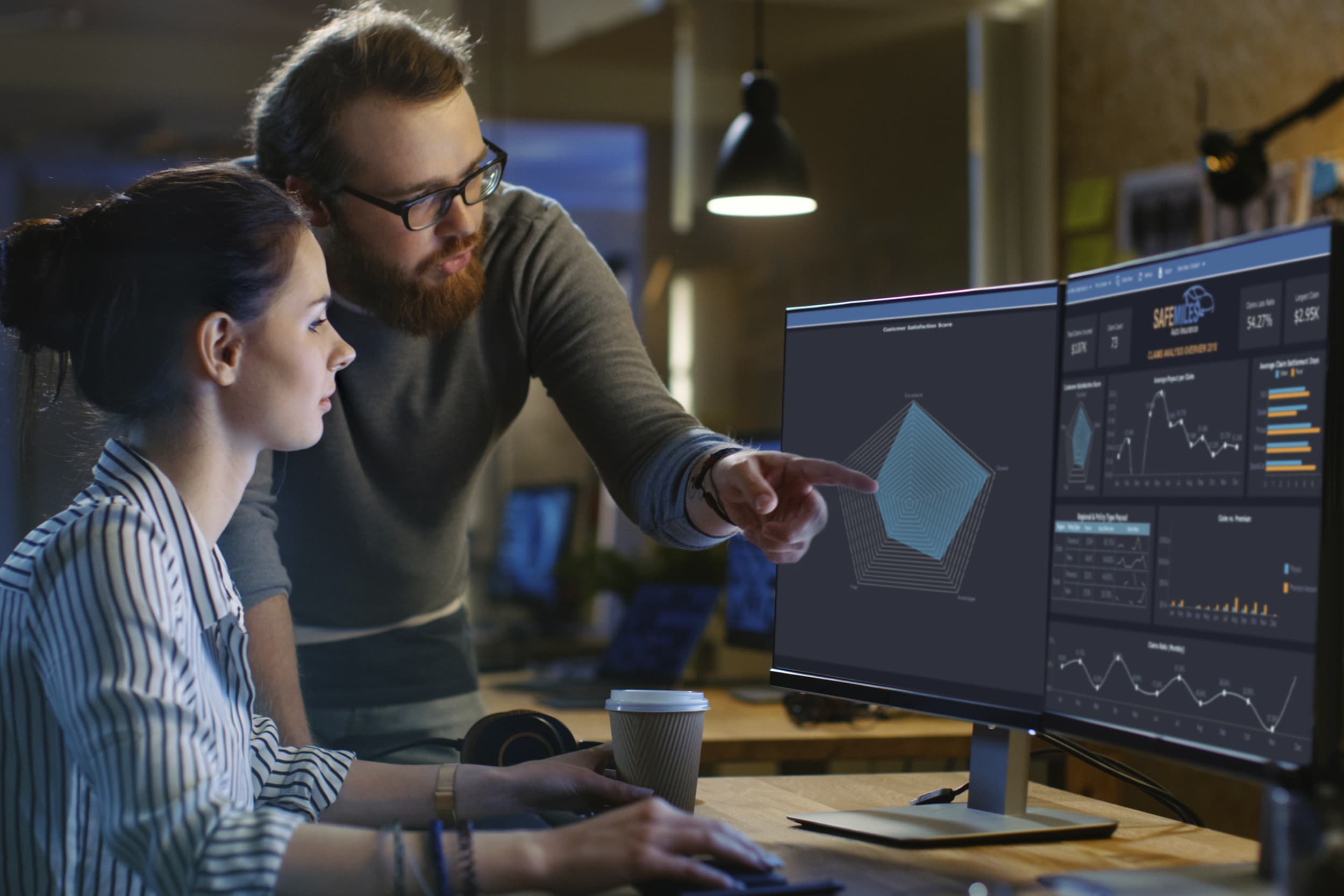 Tell your data's story with dashboards & reports
Embedded Dashboards & Reports. Seamlessly embed BI reports and real-time dashboards within your own applications.
Eliminate Data Silos. With embedded, self-service BI you can visualize and share your insights among the company with a few clicks.
Enable a Single Source of Truth. Embedded BI brings disparate data sources together and combines them for easy analysis, offering a single source of truth.
Exceptional Support
Wyn Experts are available to facilitate training for your team and end-users. We offer customizable training packages to help jumpstart your deployment and adoption of Wyn Enterprise. 
Email access to our Wyn Experts
Unlimited screen-share support
See What our Customers are Saying:
Industry Awards and Recognitions: