An Embedded Enterprise Business Intelligence Solution
Wyn is an embedded BI tool that allows large organizations to do more with data. Enhance team collaboration with self-service reports and interactive BI dashboards.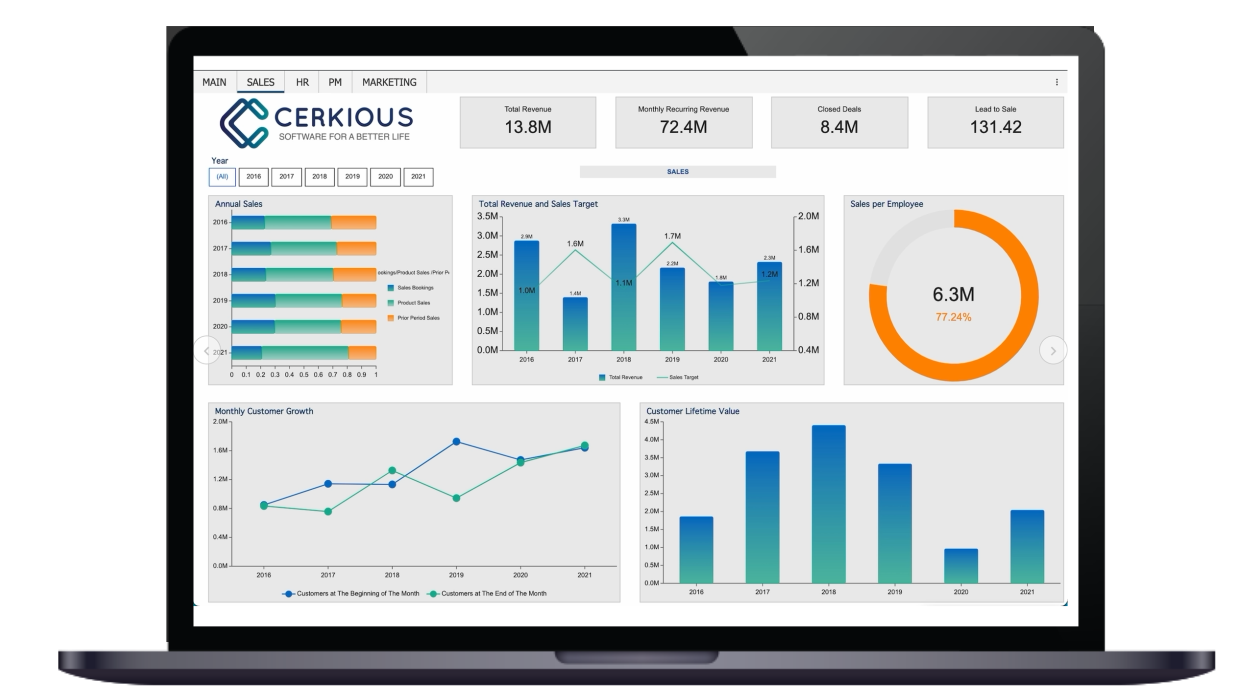 Embedded BI for Your Business
Enterprise business intelligence provides a holistic view of the business. Embedding BI takes this a step further, integrating data analytics, dashboards, and BI reporting functionalities into an organization's existing software applications, reducing end-user push-back and minimizing the learning curve.
Faster Time to Insights
Enable ad hoc reporting and empower end-users to ask their own questions, drill-down on data, and create their own reports.
Increase Team Collaboration
End-users can build a variety of KPIs and dynamic report metrics, all from an embedded BI environment.
Save Time and Money
Increase team productivity and decrease BI costs with a BI tool that allows room for business growth.
Dashboards and Reports for Teams
With 30+ data visualization tools, end-users can build a variety of KPIs and dynamic report metrics, all from an embedded enterprise business intelligence environment.
Self-service BI Tools
Self-service business intelligence provides data analytics insights to every employee—even if they don't have a background in BI.
Empowers every end-user (technical and non-technical) to drill down on data and answer business questions quickly and easily
The user-friendly UI/UX of self-service BI allows the everyday user to become data-driven
Interactive Dashboards
Analyze data and deliver actionable information with interactive dashboards, multi-dimensional dynamic analysis, and intelligent drilling
Modern data visualizations 

Drag-and-drop controls for self-service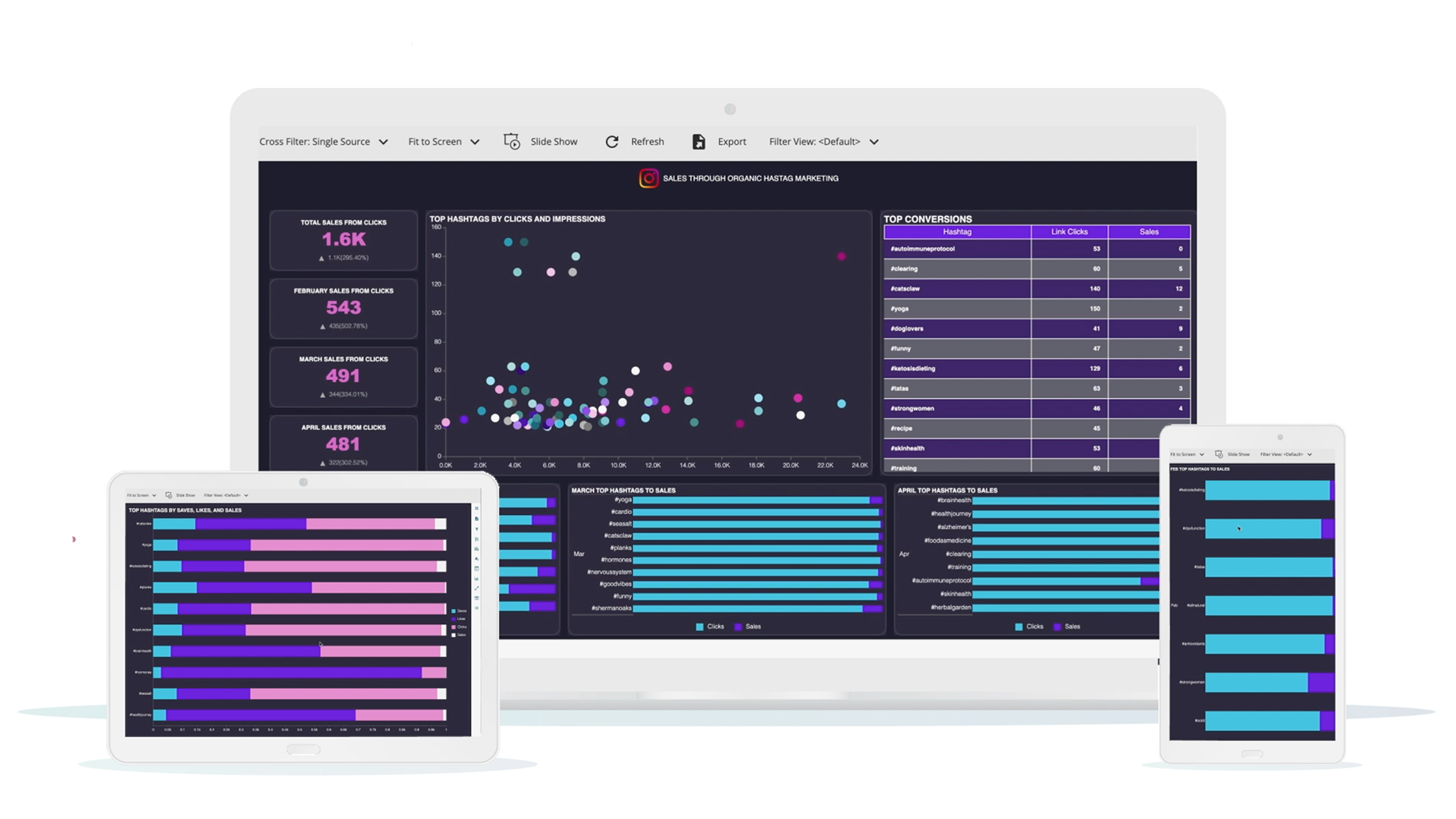 End-User BI Reports
A user-friendly environment for your non-technical end-users. Advanced features for power users and IT admins.
Create reports from your own branded, customized templates

Quickly create personalized reports with pre-loaded report themes

Save time by scheduling and automating invoices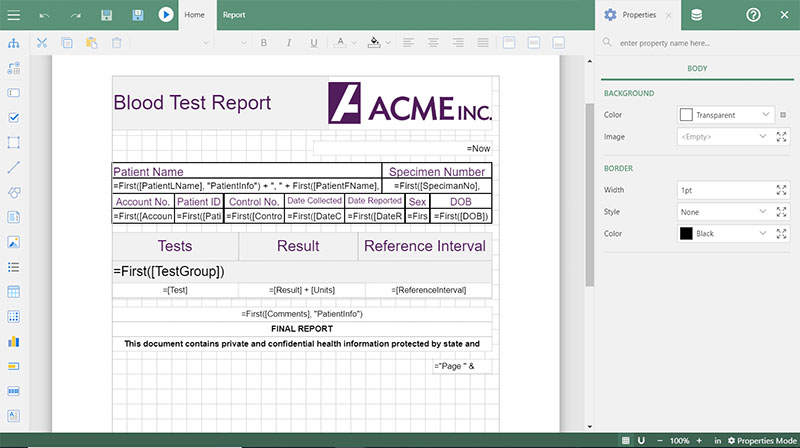 Embedded BI to Grow with Your Business
Save BI costs and maintain your budget as your business grows.
Wyn's simple, transparent licensing allows room for business growth. Embed Wyn Enterprise in an unlimited number of applications with an unlimited number of end-users, for a flat fee.
No per-user fees

No data limitations
Data Governance
Data security and governance play a significant role in deploying any BI tool. Role-based security ensures the appropriate people access the correct data and information across all verticals. 
Wyn offers extensible security to match your data governance protocols.
Identity service acts as a federation gateway for external security providers.
User-context tracking for enhanced data access control
Multi-level hierarchal security means granular data control that offers another layer of privacy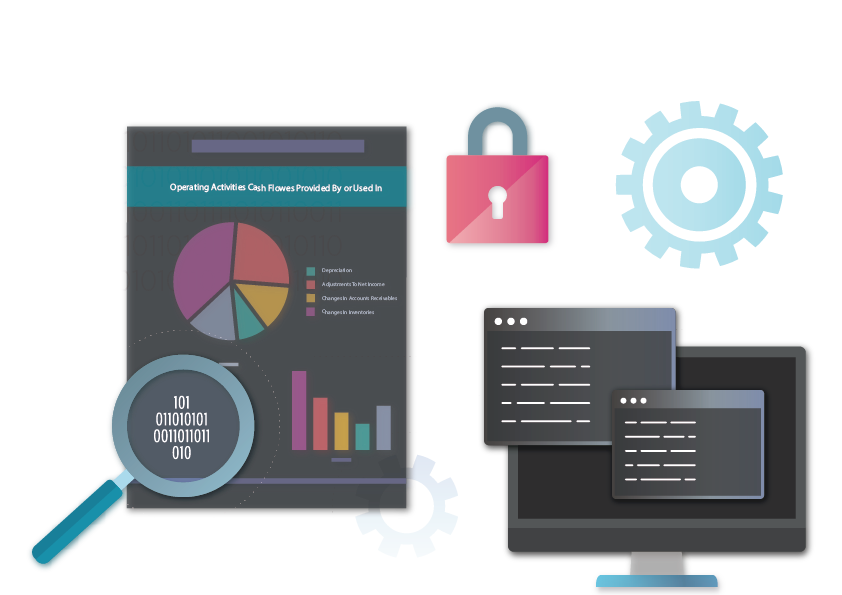 See What our Customers are Saying:
Industry Awards and Recognitions: