Discover the Story Behind Your Data
Interactive business intelligence dashboards allow real-time visual data exploration, allowing the everyday user to become data-driven.
Visualize Trends & Insights
Discover trends and insights with out-of-the-box data visualizations. 
Self-Service BI
Easy to use for technical and non-technical authors. Design interactive dashboards in minutes. 
Lower BI Costs
Lower and maintain your business intelligence costs with a simple and transparent licensing model.
Real-time, Interactive Dashboards
Business intelligence dashboards provide an easy-to-use environment that brings your data to life with full-color interactive dashboards.
Modern BI Dashboards
Your dashboards can feature anything from day-to-day statistics to strategic trend analysis.
Create ad hoc visualizations and reports with drill-down and cross-filter functionality.

Generate real-time reporting and detailed visualizations to build a variety of KPIs and dynamic report metrics.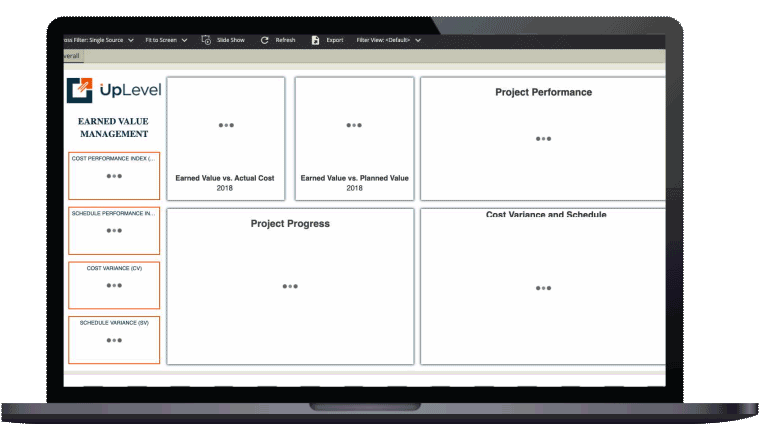 Save Time with Self-Service BI
Designed for self-service BI, Wyn's easy-to-use dashboard and report designers enable users to develop their own ad-hoc dashboards and reports based on the secured data.
Eliminate your dependence on the IT departments and data analysts. Offer every end-user (from code-first to code-free) the ability to create custom ad hoc reports and interactive dashboards.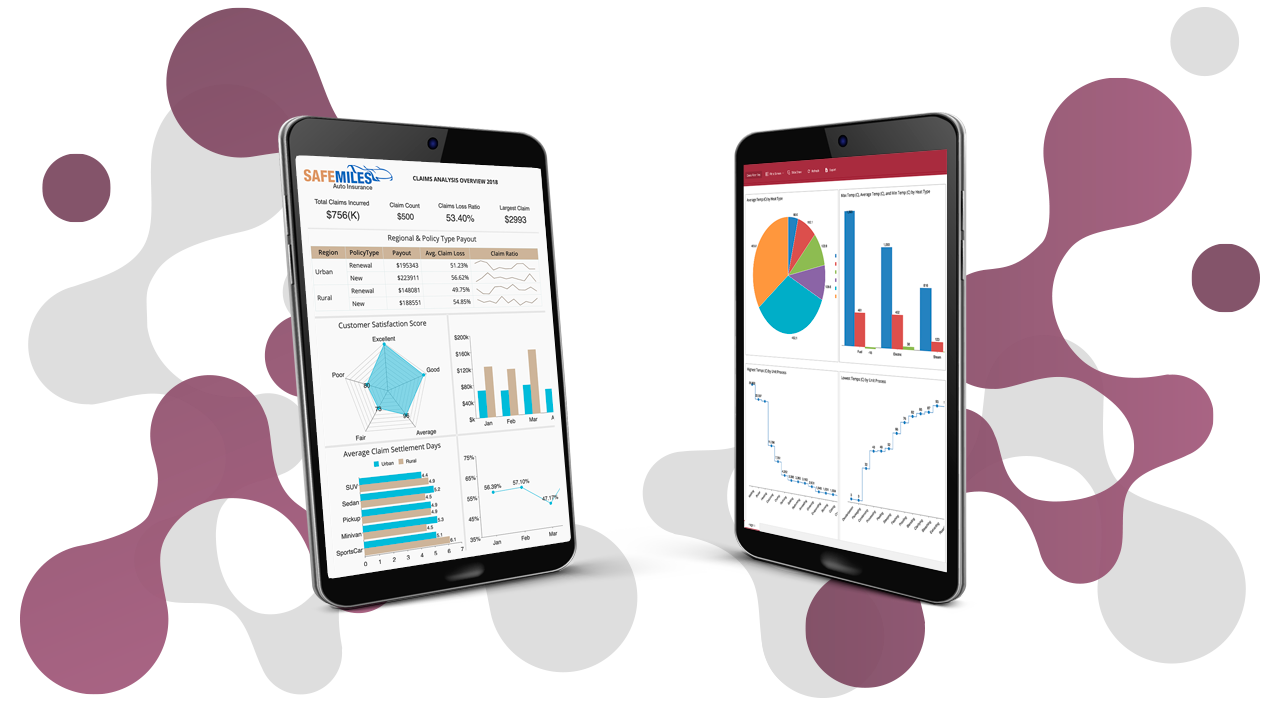 White-label Dashboards
Fully customize your BI dashboards and utilize them with your own custom UI.
Seamlessly white-label reports and dashboards as part of your own app

Wyn's flexible platform has an open API to integrate with any commercial or internal application
Create Custom Visualizations for BI Dashboards
Need a specific visualization? Create your own with custom business intelligence visualizations. 
Developers can create custom visualizations, or you can use our library of in-house custom visualizations.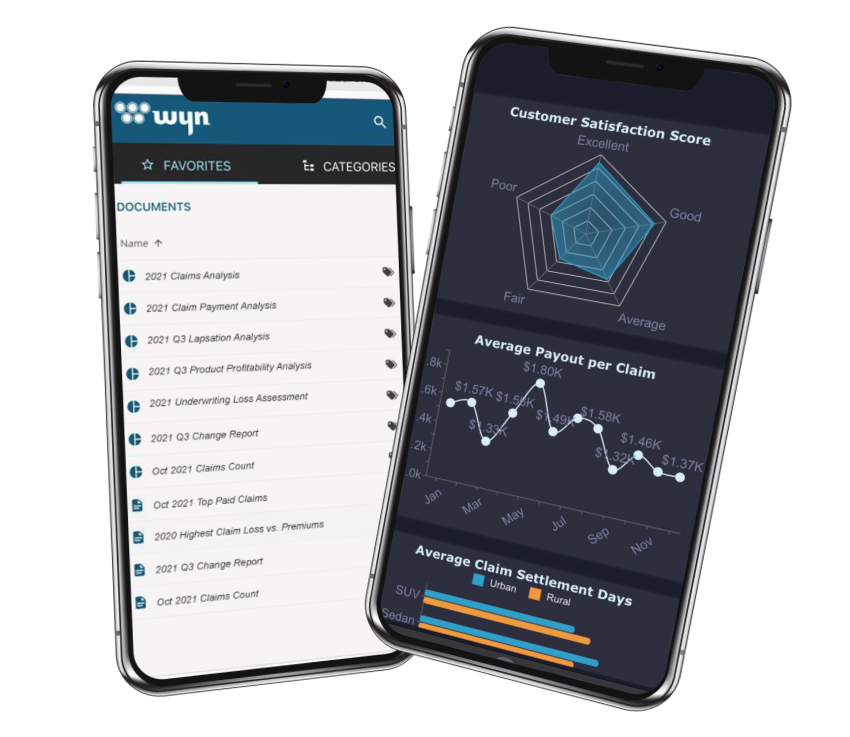 Easy-to-use Designers
Drag-and-drop controls enable non-technical end-users to visualize, analyze, and distribute permitted data easily.
No UX, coding, or data science skills are required. 
Visualization Wizard
Save time and effort with Wyn's Visualization Wizard. This tool in the dashboard designer automatically generates smart scenarios based on the selected dataset. This feature is extremely beneficial to users who do not have prior knowledge related to BI tools.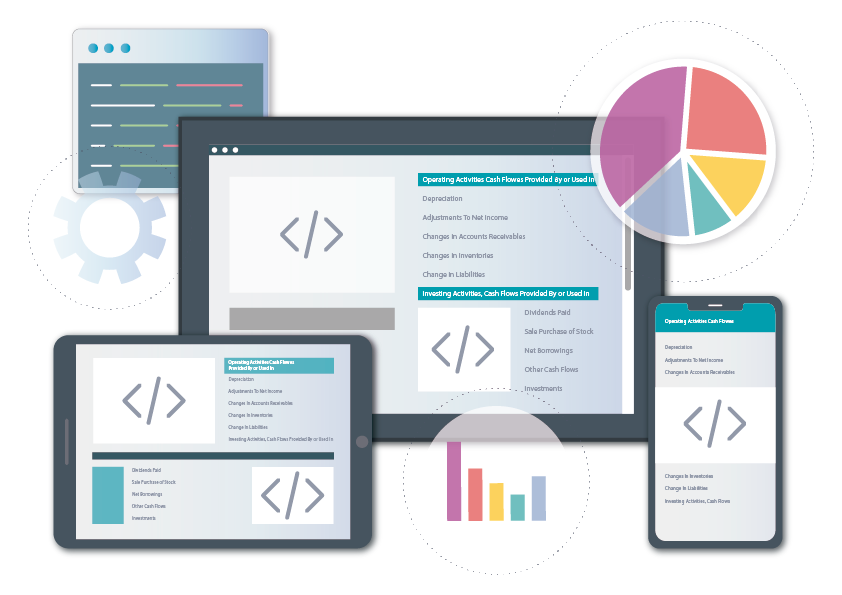 Interactive & Captivating Visualizations
Maps Visualization
Using OpenStreetMap as a base tile layer, and GeoJson data on top of it, users can create interactive map visualizations to better understand geographic data.
3D Model Visualization
Users can access the 3D scene designer to create 3D model generation and visualization with data. This would be ideal for Manufacturing and Real Estate industries to show a 3D model , like machine parts or building floors.
Additional New Visualizations
Additional visualizations include: 
Column Chart

Line Chart

Pie Chart

and more!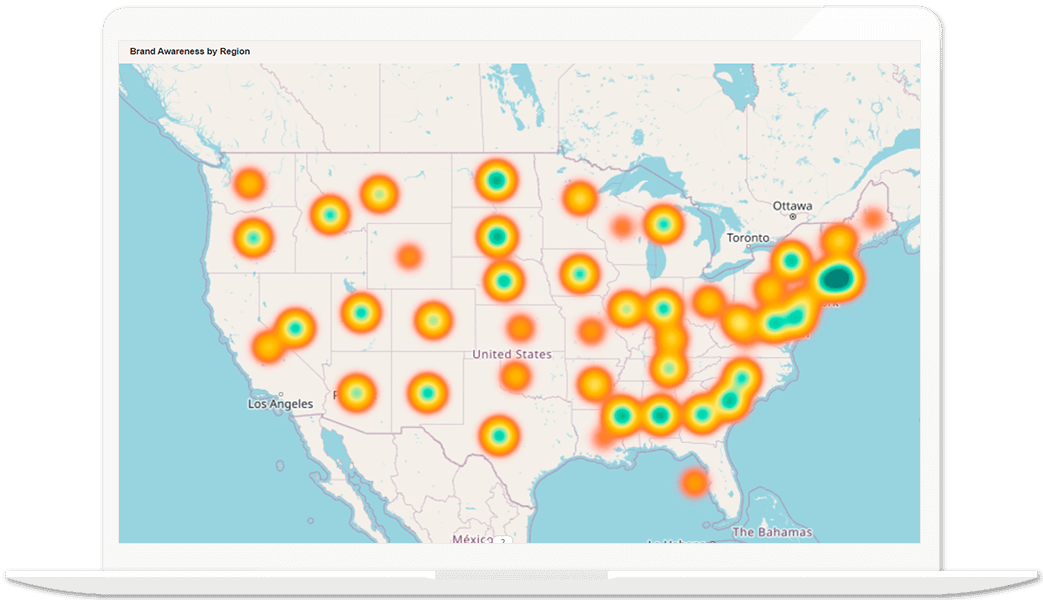 Web-Based Portals
Once installed, Wyn is 100% web-based.
Admins and end-users to easily manage, view, edit, and distribute their dashboards from a centralized portal.

Distribute to desktop and mobile devices via our web-based portal.
Native Multi-tenancy
Manage your BI resources and data across all your customers from a single environment.
A secured centralized environment with built-in support for user context, row-level filters, and role-based security.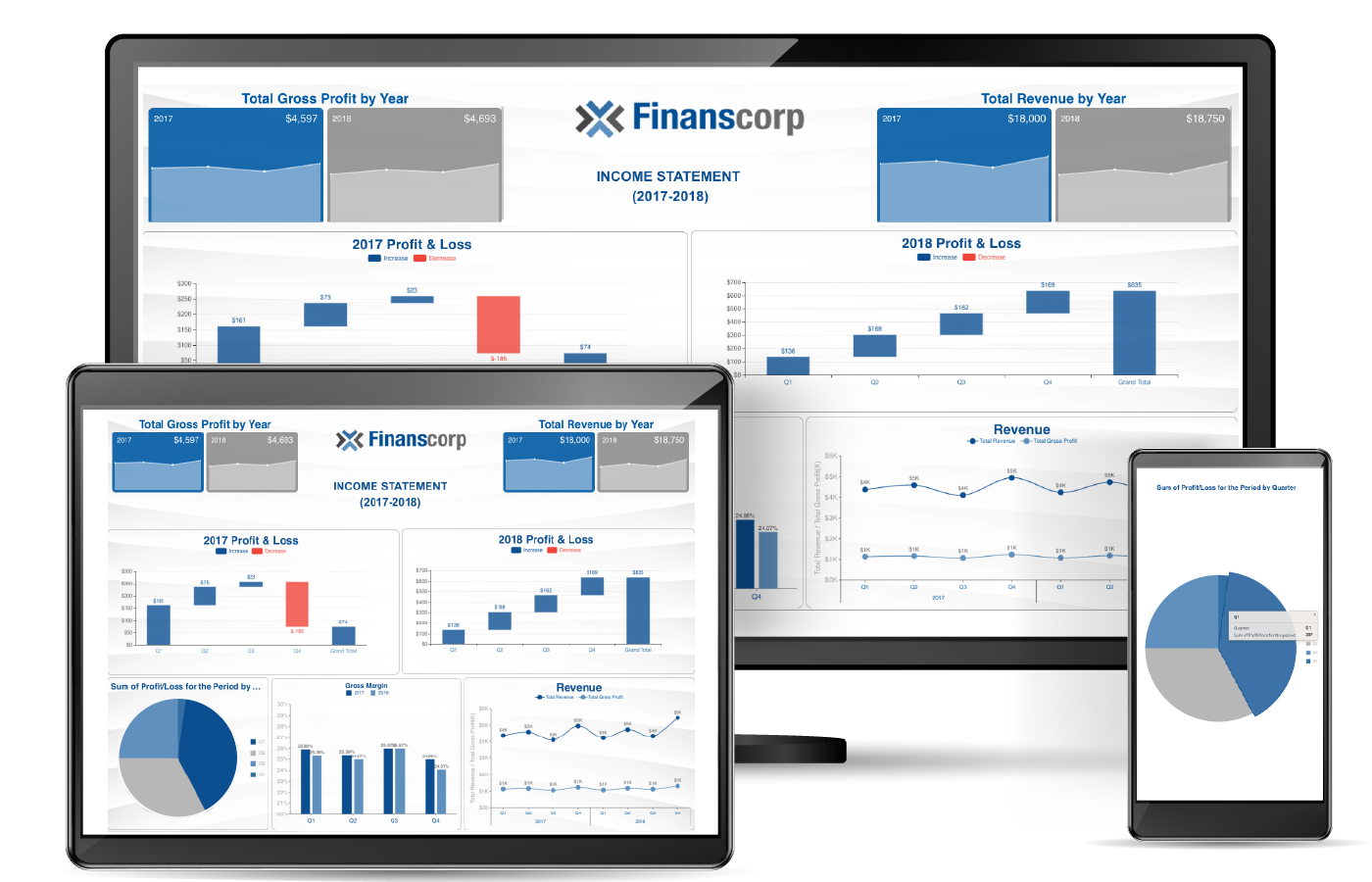 Data Access for Dashboards
Blend data from disparate sources using live data, cached data, structured data, semi-structured, cloud data, and file-based.
Push Datasets
Allow an external device/app to send data to Wyn for business intelligence visualization. This can also be used for monitoring control systems/IoT devices.
Push Datasets stores data in a cache on the server. So historical data is also available and does not get lost.
Streaming Datasets
Streaming datasets adds the ability to have an external device/app send data to Wyn, which can stream the data to a dashboard.
This is a typical case for monitoring control systems, hardware, and IoT devices.
Cached Data
Allow gathering and merging data from multiple different data sources into one model for the dashboard.
This provides analytical expressions in the dashboard for file-based/cloud data sources that do not follow the typical entity-relationship structure. 
See What our Customers are Saying:
Industry Awards and Recognitions: