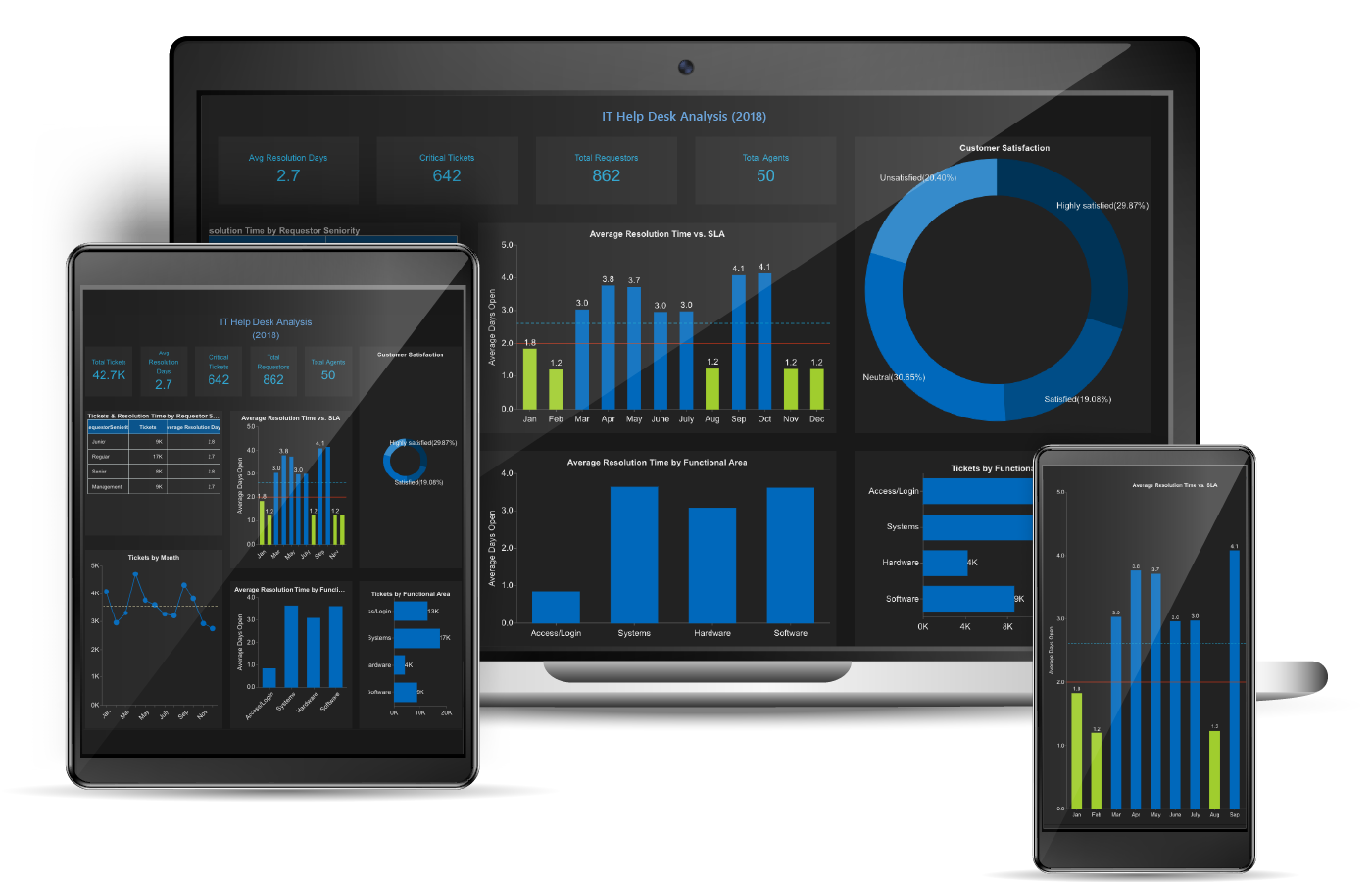 Business Intelligence for Technology and IT
Optimize IT resources, increase data security, and save time with BI.
Simplify Your IT Support Operations with Real-Time Insights
Gain Unparalleled Visibility into Your IT Help Desk
Customize your dashboard to provide a comprehensive view of your IT help desk performance, empowering you to make data-driven decisions with confidence. Discover real-time visualizations about: 
Customer satisfaction ratings

Productivity

Resolution time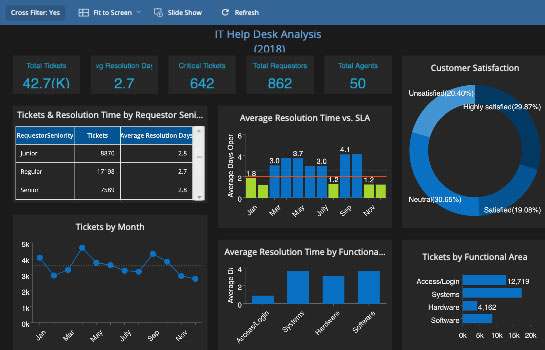 Benefits of BI for IT and Tech Departments
BI and analytics provide essential insights to empower improved IT performance, efficient resource allocation, streamlined IT operations, enhanced IT security, and more. 
Self-Service BI Provides:
Reduced dependency on IT resources

Faster access to information

Enhanced data exploration & analysis

Improved collaboration & knowledge sharing

Enhanced data governance & security
Built-In Security Provides:
Configurable role-based security
Extensible Security with User Context
Granular Data Control for Additional Privacy
Single Sign-On (SSO) support
Talks to custom security
One Centralized Platform Provides:
Customize & granularly control shared data
Automate recurring reports & schedules
End-user web portals for different user groups
Multi-data source integration
Load balancing & scalability
CIO Corner
In today's business climate, IT resources are at an all-time premium. Add in data driven culture demands, and IT teams are likely drowning in data work.
Business Intelligence offers a way to take data requests away from IT so they can focus on other tasks. Further more, self-service BI empowers non-technical people to do their own analysis and create their own reports, freeing up valuable IT resources.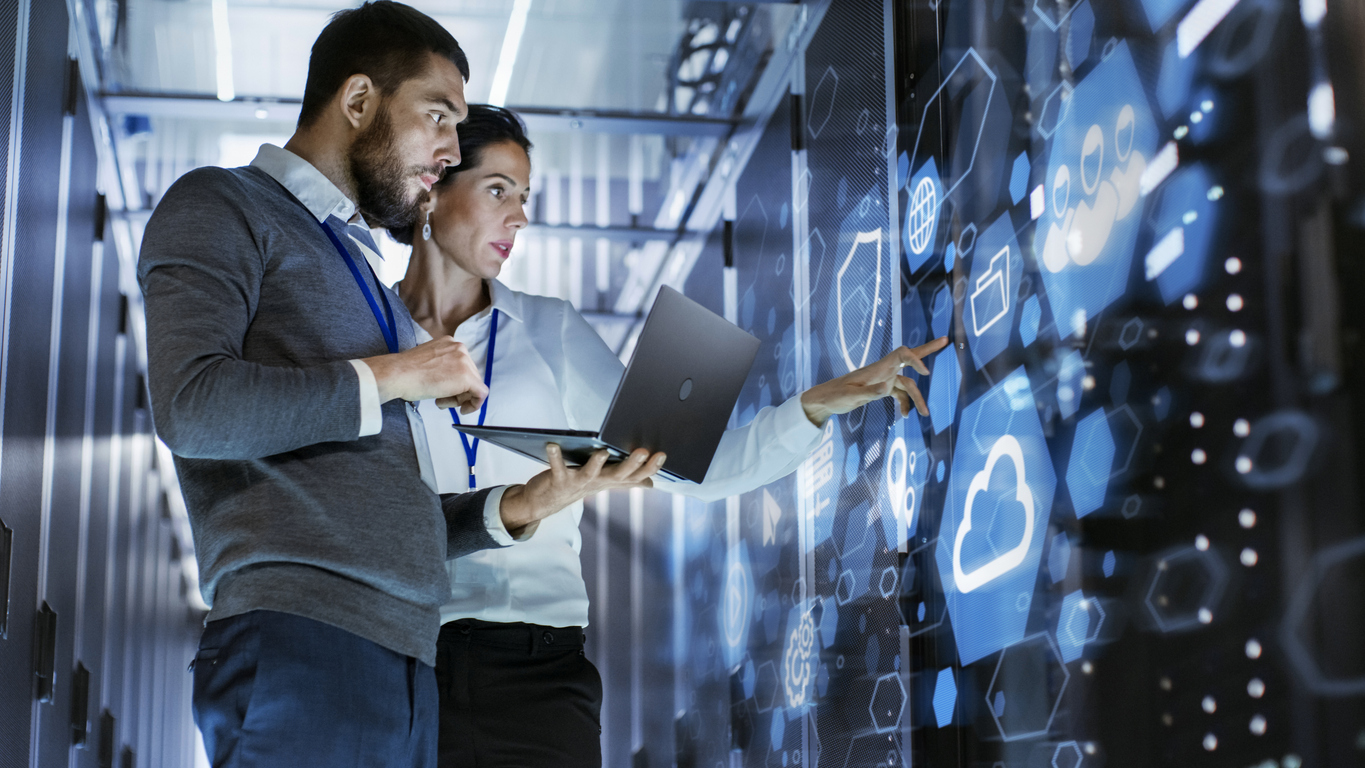 Business Intelligence and IT Blog Series
Join us for a 3-part blog series that will take a look at how BI can positively impact IT teams. 
The Impact of BI on IT: Part 1, Freeing IT Resources
Learn about freeing up your IT resources with business intelligence in part 1 of this series from Wyn Enterprise.
The Impact of BI on IT: Part 2, Reducing Data Requests
Learn about reducing data requests with business intelligence in part 2 of this series from Wyn Enterprise.
The Impact of BI on IT: Part 3, Helping CIOs Optimize
Learn about how business intelligence can help CIOs optimize IT resources in part 3 of this series from Wyn Enterprise.
See What our Customers are Saying:
Industry Awards and Recognitions: