The last 18 months have seen unprecedented changes in how we work. Without improved infrastructure and intelligence, remote working can result in data silos, and frontline employees are unable to access information to make timely decisions. IT and analysts spend a disproportionate amount of time on customer support and custom reporting and are overwhelmed by the need to support the "new normal."
Companies are rethinking how, where, and when their data is used. Embedding business intelligence (BI) in your Software as a Service (SaaS) enterprise applications can improve your products, better serve your customers, and impact the bottom line of your business. Choosing a "buy rather than build" approach can usually help you quickly and cost-effectively implement BI without losing any of the features that make your products uniquely yours.
How do you know when you should embed BI in your SaaS? If any or all of the issues below sound familiar, then chances are the time is now.
Below, we discuss how to spot the signs, how embedded BI can address the problems, and explore the benefits of embedding BI into your custom apps.
#1: Your customers need to make real-time decisions
Are you finding that your customers are increasingly empowering their workforce to make operational decisions on the fly?
The solution: real-time information at their fingertips, often on their mobile devices, helps them make decisions in an informed way.
An example would be — a retail operation accessing not just the latest stock availability but also seeing how it has changed over time. Exporting data in a traditional report simply does not achieve this.
With embedded BI in your SaaS applications, reports can be pre-defined and alerts can be configured so that frontline employees have the relevant and timely information they need to make appropriate and informed decisions.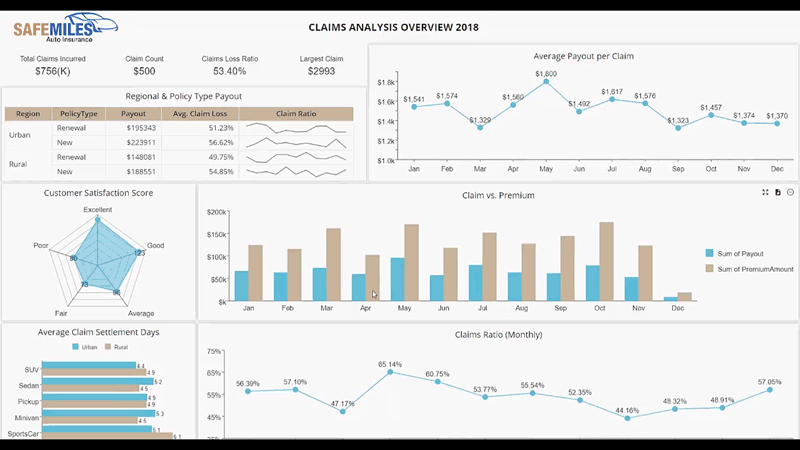 Wyn Embedded BI Dashboard for Insurance Agencies - Claims Analysis
#2: Your customers want a "single source of the truth" for their data
It is no longer acceptable for users to have to export data from an application into a spreadsheet, analyze it using charts, circulate it around the company, and hope they have the latest information when called upon to present it. The world moves too fast for that, and the need for timely information is essential.
Embedding BI into your apps, platforms, or portals makes it possible to have one true single source of the truth, accessible by the workforce wherever they are located. This includes mobile and remote workers.
Additionally, the BI element takes the hard work out of report generation and visualization. Users are reassured that their charts can easily be updated with real-time data. 
#3: Your IT team spends its time responding to requests for information
Is your IT team spending an ever-increasing proportion of its time implementing reports, dashboards, and delivering data visualizations to customers rather than developing and improving your applications? If so, embedding BI into your SaaS can provide your customers with a self-service capability.
End users are empowered to run pre-defined reports, saving time and providing real-time insights. They could also be able to build and save self-service, ad hoc reports from scratch, to meet their exact specifications, such as regular focused financial reports.
Your devs and technical teams are free to focus on your core products.
#4: You want to provide real value-add to your customers
Embedded BI can make your application more valuable to your customers, by making information easier to access — making reports more visually appealing, and generally making life easier for your customers.
This could include canned reports specific to their needs, ad hoc report building, pre-defined visualizations, customizable dashboards, and report scheduling.
Additionally, everything can be presented in the customer's own corporate look and feel. The quicker and simpler their decision-making, the more intrinsically linked your application becomes with their day-to-day operations, and the more valuable your application becomes.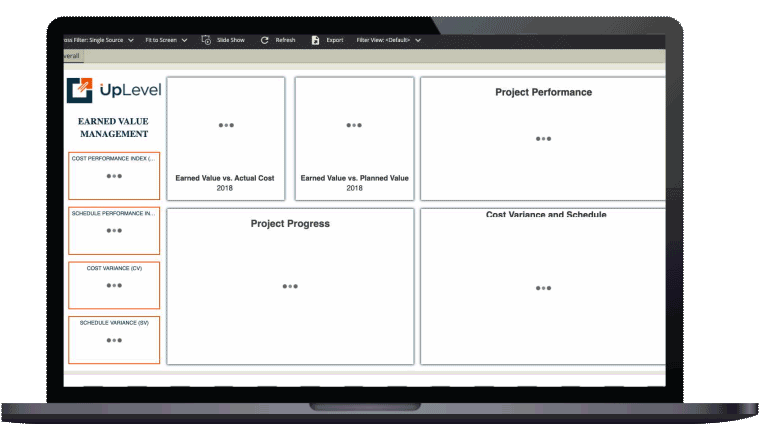 Project Management BI Dashboard 
#5: You need to support different user profiles throughout your customer organization
Everyone's data requirements are different, and supporting this variety can quickly become unmanageable.
With BI embedded in your applications, you can easily incorporate a multi-tenancy approach— where various types of users are partitioned in terms of the data, permissions, and functionality they can access.
Tenant groups can be established across geographically dispersed workforces, providing enhanced opportunities for team collaboration. Many BI solutions offer advanced analytics and distributed reporting multi-tenant integration without per-user fees or data limitations.
As well as ongoing cost savings, software updates are easy to implement. Additionally, a reduced total cost of ownership can be presented as another benefit for customers.
#6: You want to easily develop multiple product variants
When you want to address multiple different use cases and markets with the same underlying platform, it is essential to quickly bring product variations to market without compromising functionality or quality.
You can use embedded BI to enhance your central core product with end-user reporting, data visualization, and even industry-specific terminology to create a product that fulfills all the needs of each use case without replicating development effort.
In this way, you can create new markets and revenue generation opportunities.
#7: You want to create some points of difference in the market
You can differentiate yourself by integrating features that help your customers leverage their data, rather than just knowing it's there. Talking to your customers will help you learn how they actually use the data, or perhaps more importantly, how they would like to use it but don't know that they can.
You can use this knowledge to build powerful features that support your customers in their real-world applications, rather than just discussing the infinite possibilities that data provides for them. Embedding BI means you can make data, and its use, a key feature of your applications, and not just be a by-product. This approach will make your products stand out in a crowded market.
#8: You want to improve customer 'stickiness'
Loyal customers are what make companies successful. Delighting and retaining your users long-term is what makes loyal customers. When you embed BI into your SaaS applications, you have the opportunity to become an indispensable part of your customers' operations.
The look and feel of the application can be customized to their requirements, with white-labeling per individual brand style requirements. 
This gives the end-user a seamless experience and can enhance the overall brand offering. Reports, graphs, and analyses can be created and managed seamlessly to slot into corporate formats.
By becoming a crucial part of your customers' operations, you improve customer "stickiness," reduce churn, and have the opportunity to increase the average revenue per customer.
Embedding BI in your SaaS applications unleashes the power of timely, understandable, and actionable intelligence for your customers.
Being able to access and analyze data in real-time provides end-users with powerful, previously unavailable capabilities. They can work smarter, faster, and be more proactive in their roles.
Giving your customers the power to understand and use their data gives you a competitive edge and creates a data-driven organizational culture for your customers.
Embed Turnkey Dashboards and Reports into Your Apps
Wyn is a web-based BI and data analytics platform that provides greater insight into your data.
Wyn offers built-in tools for report and dashboard creation, security integration, automated document distribution, and a business-user-friendly interface for self-service BI.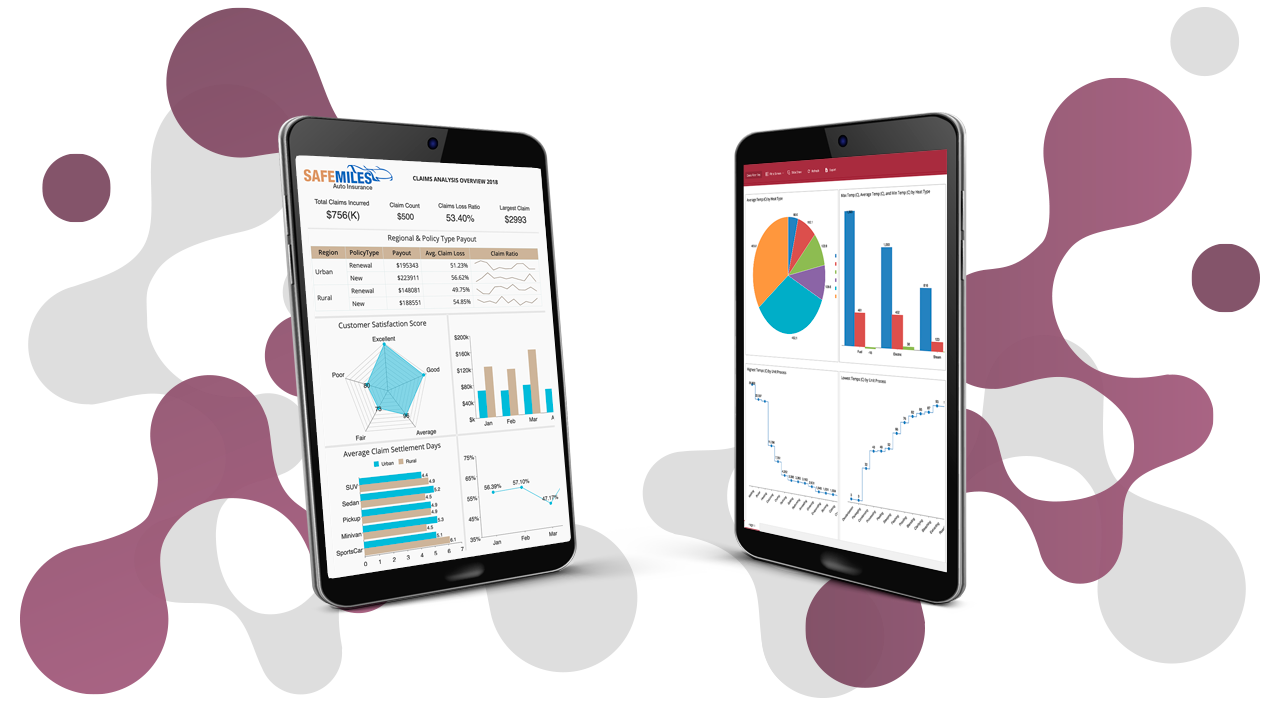 Try Wyn Enterprise for Free
With our 15-day online evaluation, get started using Wyn's dashboard and reporting modules.