We are pleased to announce the release of Wyn Enterprise 4.1. Wyn Enterprise v4.1 offers faster performance, more data sources, new data visualizations, custom charts, and more.
What's New in Wyn Enterprise Server
Organizational Management
For administrators of Wyn Enterprise, it is now easier than ever to manage complex hierarchical organizations within Wyn. Admins have complete control over organizational-level roles, users, and permissions to fully customize hierarchical multi-tenant deployments. Assign each organization it's own administrator (e.g., \"pseudo-admin\") to allow for organizational self-management, such as assigning users to roles and managing permissions to those roles within an organization.
Relevant API endpoints have also been added and enhanced to allow for control of these organizations and their respective settings, and further interfaces in the custom security provider have been added to authenticate users with respect to their organization and sub-organizations. Admins can also assign email settings to specific organizations to allow each organization to use its own SMTP settings.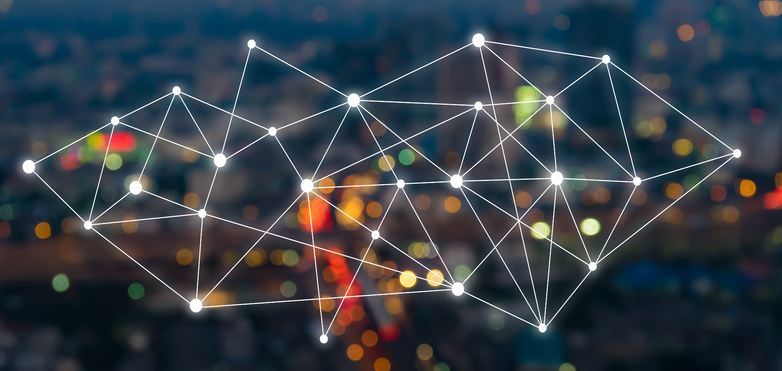 Data Connectivity, Datasets/Dataset Designer, and Performance Enhancements
For datasets for dashboards, we have redesigned the architecture to use MonetDB for storing the dataset cache, and we have added incremental updates to the dataset refresh capabilities. Using a given field of a dataset, Wyn Enterprise can now refresh that dataset on new rows of data only, so that each time the dataset is refreshed, it does not query data unnecessarily. This improves the overall performance and usability of both dashboards and their corresponding datasets.
We have added a new data source connector for Snowflake to allow you to natively connect to your Snowflake data provider. Wyn 4.1 also sees enhancements to the support connection string options for the MongoDB data provider. When defining a JOIN between fields in the Dataset Designer, you can now type to search for fields. The Dataset Designer creates parameters used in CustomSQL tables automatically to reduce the effort needed when creating complex datasets.
Datasets now support the \"duplicate\" action to allow for copying datasets without having to recreate them. The JsonValue and JsonQuery are now supported on the JSON data sources, as well as APPLY and table-valued functions for consuming more complex JSON structures.
Web-based JSON data sources now support header information and POST request options. When creating a dataset from a SQL Server data source, you can fetch the description of the fields and use those descriptions for the field alias values automatically. When creating calculated values from a field in the Dataset Designer, you now have the option to \"Save and Create Another\" for easier creation of multiple custom fields. FiscalMonth() and FiscalQuarter() functions are now available for use in such custom fields.
When duplicate fields are detected in the created dataset, Wyn Enterprise previously used the field name + numeric identifier to differentiate them to the end-user (e.g., field name, fieldname1). Now, we alias these duplicate fields using the table name for easier and more intuitive differentiation.
When Auditing is enabled in the Admin Portal, data sources and datasets for reports and dashboards are created automatically to query and utilize the audit data. Additionally, when Auditing is enabled, the tables created will include \"Wyn\" in the names so that DBAs can identify and manage the tables with ease.
Server Management
In the Admin Portal Tasks List, failed tasks now show more user-friendly error messages for more intuitive troubleshooting, and additional information has been added to each task for more optimal task tracking. When a new maintenance release of Wyn Enterprise is available, users will be prompted in the Admin Portal that a newer version is available for download. The Audit Log has had a new column added \"Info_Description\" for detailed error messaging and error descriptions.
When assigning document permissions to roles as an admin, users will be prompted if the document references resources of which that role does not have the required minimum permissions on, so it is easier to grant role access to documents and it's relevant resources in one action. Admins can choose to hide certain documents, like subreports, from end-users in the Documents Portal without having to remove all privileges from those documents.
With this capability, you can prevent users from running less meaningful documents which are still required in other ways (like in a parent report). All messages, such as errors, validations, and success messages, in all portals, can be configured to be automatically dismissed after a specified amount of time has passed. This ensures end-users are not pestered with messages which need to be manually dismissed.
The Portal URI is necessary when distributing documents and performing other functions in Wyn, so this value now automatically inherits the appropriate value so admins do not have to specify it themselves.

Installation Enhancements
During installation, the user performing the installation can specify the admin credentials to be used so that the default credentials for username/password are not admin/admin. Azure SQL Server can now be used as the target data source to host the Wyn datastore during installation. The installer automatically detects if a firewall is enabled during installation to alert the user performing the installation that it may cause issues with the product.
The ActiveReports Imports Tool is now included in the Wyn installation resources, allowing you to migrate Crystal Reports, Access Reports, Section Reports (.rpx), and more to the Wyn-support format, .rdlx.
Compliance
Wyn Enterprise now supports Section 508 compliance and WCAG 2.1 compliance standards.
Integration Enhancements
Users can now create a report from a template of an existing document when Wyn is integrated such that users who do not have create permissions from a blank template can still create reports and dashboards. Wyn's integration URL parameters now support more hide actions to support a more customized integration within other business applications.
The Wyn Enterprise portals and designers no longer use any iFrames for any elements on the pages. All GraphQL mutations and queries now have relevant descriptions for more thorough API documentation purposes.
Email Settings
Admins now have the option to not use SMTP Authentication when configuring Email Settings in the Admin Portal. The Save button in Email Settings will now be disabled, not hidden, when the settings are being configured. When users are setting up scheduled tasks on documents, the \"Reply-To\" field is no longer mandatory.
What's New in WynDashboards
New Visualizations
With the release of 4.1, Wyn Enterprise is proud to unveil a number of new data visualizations for meeting various use-cases in presenting your data.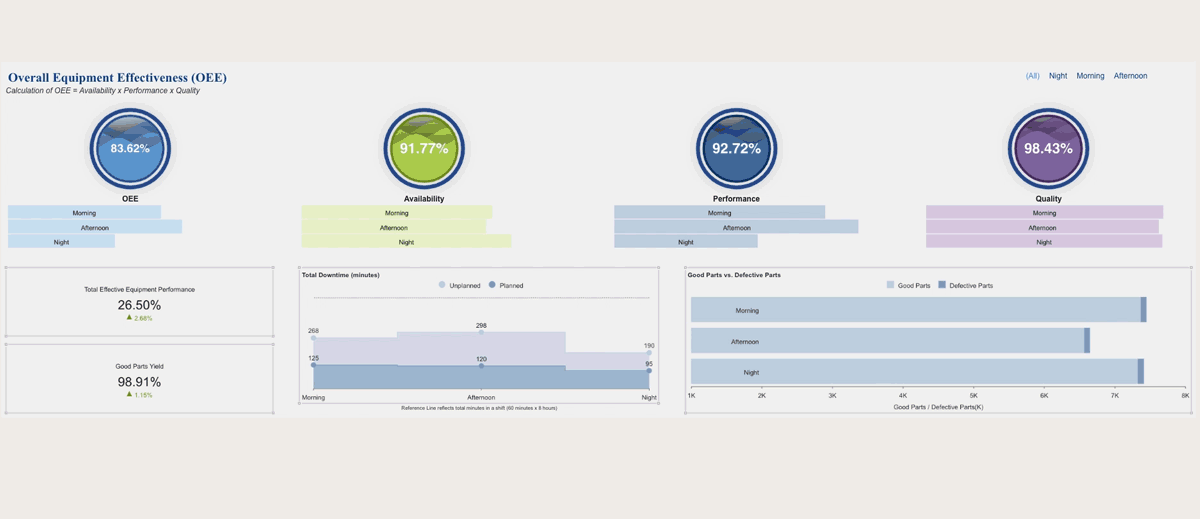 Manufacturing OEE Dashboard Using a Wave Chart Custom Visualization
These new visualizations include the following:
Pareto Chart
Network Diagram (Relationship Diagram)
Quadrant Scatter Plot
KPI Cards
Box & Whiskers Chart
Range Chart
Waterfall (Custom Visual Download)
Histogram (Custom Visual Download)
The new Bing Map custom visualization
What's New in WynReports
User Experience Enhancements
Reports users will be presented with several enhancements in user experience in the 4.1 Reports Designer. Non-technical end-users will no longer be required to work with complicated expression syntax when building advanced report functionality, as we have simplified the syntax of expressions in all areas of the designers. Expressionless UI in all elements of the Reports Designer makes for an easier and more comfortable report design experience.
With Wyn Enterprise v5.0
Understand the Story Behind Your Data
Wyn's continued enhancements make data analysis faster and more flexible, enabling every end-user to transform raw data into actionable insights.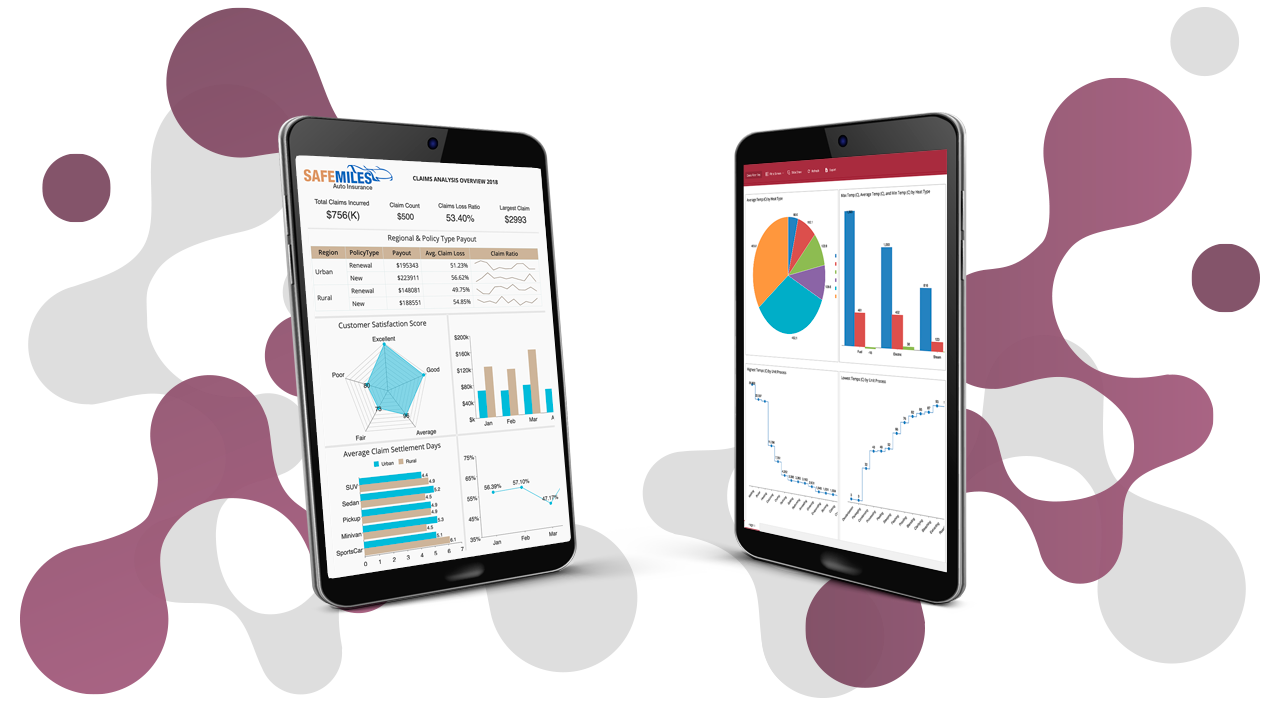 Try Wyn Enterprise for Free
With our 15-day online evaluation, get started using Wyn's dashboard and reporting modules.