In the earlier months of 2020, no matter who you were, what you did for a living, or where you were in the world, we all experienced a harsh reality, the very real threat of COVID-19.
Many were even given the orders to either shut down entirely or at the very least, forced to re-evaluate the way they operate and interact with the public.
While some businesses were able to remain open by changing a few policies and complying with other health and safety precautions set out by the CDC, other businesses, such as commercial retailers, hair salons, and restaurants had no choice but to shut their doors completely.
With the holiday shopping season behind us, businesses in all sectors of the retail industry feel long-lasting effects.
Commercial Retailers & Financial Recessions
Although commercial retail has always been a fairly versatile and sustainable industry, it's no stranger to the impacts of financial recessions. In fact, back when the global economy collapsed back in 2008, consumers practically stopped shopping, which ended up causing a 35-year low for the global market.
Similarly, when the pandemic hit and shelter-in-place measures were first announced in March 2020, retail sales plummeted in North America and around the world.
The year before, in 2019, the global retail market reached well over $25 trillion, which was a marked increase of about 4.5% from the preceding year (2018).
In 2020, retail sales have dropped by an estimated 9.6%. This marks roughly a $2.1 trillion dollar loss for the global retail market.
Wyn Enterprise Retail Dashboard - Regional Revenue Analytics
The Effects of COVID-19 on the Retail Industry
With millions of consumers being told to stay at home, a decline in sales wasn't a surprise.
But that decline in sales has also had a significant effect on the industry as a whole, which is only just starting to be seen because consumers are no longer visiting retail locations or shopping in-person nearly as much as before the pandemic. There's currently a shortage of retailer data which is a vital component of the way many retail businesses operate.
With this in mind, there's been a massive shift and an ever-growing need for data collection and improved business insights and analytics to interpret that data.
The Need for Consumer Data
The COVID-19 pandemic represents a significant issue for large corporations that previously relied on consumer data to streamline their processes. This is because, even if those large companies had collected large amounts of consumer data prior to the COVID-19 pandemic, this data could no longer be used to accurately predict consumer behavior.
Due to health restrictions and social distancing, consumers have entirely changed how they interact with modern retailers. Consumer behavior has changed. Consumers are buying online, and there's been a major increase in bulk buying, which has also contributed to this shift in consumer behavior, and in turn, the data deficit that we're seeing today.
But at the same time, the ongoing data deficit represents a significant advantage for smaller businesses. In fact, since large companies are seeing a deficit of consumer information due to the pandemic, younger companies that hadn't previously collected much consumer data now find themselves in the same position as their larger competitors.

Therefore, at least during the pandemic, these less data-mature companies have the chance to improve their data-collection processes, which, in turn, will drive better fact-based decisions for the company in the future.
Consumer data is the critical information that businesses use to learn about their audience's behavior. Interpreting and analyzing this data allows for better business and financial decision-making.
Business intelligence and analytics can improve an organization's marketing and sales strategies, increase their profitability by identifying new potential revenue streams, minimize their expenses, and predict future consumer behavior.

Consumer data is the roadmap to a target audience's behaviors, including their likes, wants, and purchase history. By analyzing and interpreting this data, business owners can gain invaluable insights, allowing them to predict and pattern their customers' behavior.

The Competitive Edge of Retail Data
When the COVID-19 outbreak first hit, it radically changed the way retailers of all sizes operate. Retailers that were already taking advantage of digital data collection practices, especially location-based data, have been able to get ahead of the challenges brought about by the pandemic.
Those who have insights into their customers' buying journey via cart tracking/abandonment software, website analytics, and properly-modeled KPI dashboards have better adapted to consumers' shifting demands.
An increasing number of consumers are turning to online shopping and e-commerce for their products. A recent survey revealed that people are spending 10-30% more online. Additionally, online grocery traffic doubled, and bounce rates decreased by 15%.
Let's take a look at some of the shifting patterns during this pandemic.
Grocery eCommerce soared after people turned online to find goods while local grocery stores remain vacant. Besides, the buying pattern of other products also experienced a significant shift during the pandemic period.

Product categories of the retail industry have experienced a major shift this year. Health & safety products were purchased faster than they can be reproduced and restocked.

The purchase of shelf-stable goods, foods & beverages is also booming to fight the long-term quarantine period. Moreover, people are buying these items from online stores more than ever before.

On the flip side, luxury goods items along with entertainment, travel & restaurants have suffered from significant losses. People haven't purchased these things as the pandemic has been affecting supermarket visits.
Likewise, online apparel sales are down by as much as 20% as people are more willing to buy their daily essentials these days.
Wyn Enterprise Retail Dashboard - Sales Analysis Dashboard
Overcoming a Data Deficit Using BI
Even before the global pandemic, data visualization, and embedded BI and analytics tools benefited companies by saving time and allowing individuals the freedom to interpret data independently.
BI and analytics allow you to visualize your gross profit margin, expenses, operating profit, store unit price, and markup percentages. A well-modeled analytics dashboard is easily capable of spotting anomalies in consumer behavior, ensuring a timely and efficient response.
Retail BI analytics and interactive retail revenue dashboards can help make better decisions, run businesses more efficiently, and deliver improved customer service analytics. Companies use these analytics to create better insights into their target demographics.
Retailers can identify new shopping behaviors, better understand how to optimize sales performances, understand which products sell better online vs. in the brick-and-mortar store.
The Future of Retail Analytics
As technology continues to evolve, we can only expect to see new developments and innovations brought to the way retailers gain insights into their everyday operations.
All retail businesses, from corporate giants to boutique shops, benefit from business analytics. Market shifts from government actions, market shifts from competitors' actions, workforce and supply chain disruptions, logistical anomalies, fluctuations in capital markets, and changes in consumer habits will affect all businesses as the world adjusts to the equilibrium of the "new normal."
Although when and how these threats and opportunities will surface is unknown, impending consequences can be minimized (and new opportunities can be maximized) by embracing a culture of data-driven decision-making.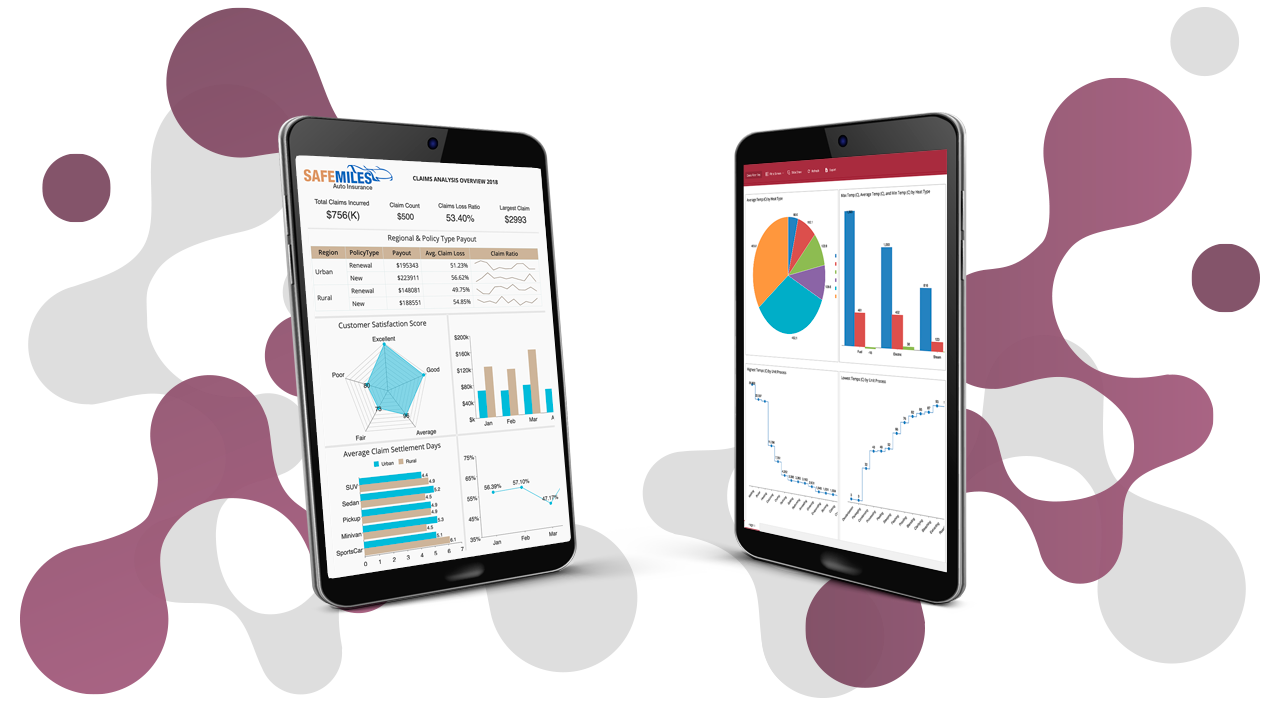 Understand the Story Behind Your Data
Wyn is a web-based BI and data analytics platform that provides greater insight into your data.
Learn more about how Wyn Enterprise can bring your data to life. →
Try Wyn Enterprise for Free
With our 15-day online evaluation, get started using Wyn's dashboard and reporting modules.